Larry has pastored 4 churches over the past 35+ years since he graduated from Denver Seminary in 1982. He "officially" retired from full time ministry in 2015, but recently joined the team at Interim Pastor Ministry, whose goal is to help churches grow through pastoral transitions. He and his wife, Joyce, moved from their home in Montrose, CO in April 2021 to be part of this wonderful fellowship as they work to call a new Senior Pastor in the Summer of 2022.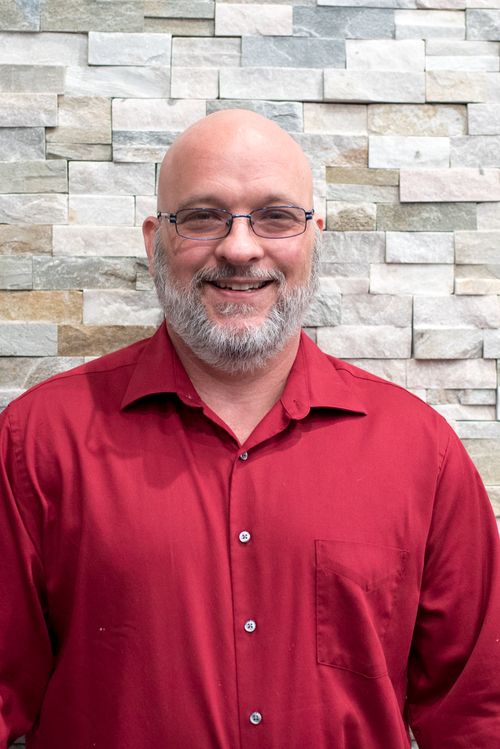 Pastor Mike Gardenhire serves as Associate Pastor/Elder at First Evangelical Free Church. He has a bachelor's degree in Hotel/Restaurant Management from New Mexico State University and a Master's certificate in Christian Studies at Trinity Evangelical Divinity School. Pastor Mike is also a licensed Minister in the EFCA. Pastor Mike serves in a variety of roles including college ministry and Adult Sunday School. Pastor Mike is passionate about seeing people grow in their relationship with Jesus and enjoys discipling people in the congregation.
Robert Hunter:
I am retired from White Sands Missile Range after 40+ as an Electronics Engineer serving in the civil service.
I have been married to the same wonderful wife for 46 years & have 3 children &
8 grandchildren, all living here in Las Cruces NM.
We have been involved in the First Evangelical Free Church since 1975.
I have served in a variety of ministry positions including mid-high and adult Sunday
school teacher, deacon, trustee, treasurer, church chairman, choir member;
I am currently serving as the head elder. I also served as the founding Bible Study
Fellowship teaching leader here in Las Cruces for 10 years.
I enjoy all sorts of outdoor activities but particularly enjoy exploring the desert in my Polaris RZR side-by-side.


Arnold serves as a member of the pastoral search team, lay elder, and is part of the Global ministry team. Arnold and his wife Nancy have lived in Las Cruces and been involved at First Evangelical Free Church since 1985. They have 3 adult sons, and 5 grandchildren. Arnold retired from White Sands Missile Range where he worked for 33 years as a software developer. He enjoys having time to travel, and has served as part of 2 short-term missions teams serving in Chiang-Mai Thailand, and Rio Rico Arizona. In his spare time he enjoys hiking, board games, jigsaw puzzles and spending time with his grandchildren.